Long-sleeved merino wool sweater for women.
For versatile use and relaxation in everyday life - outdoors and indoors.

The material is 100% mulesing-free merino wool of the highest quality, which feels comfortable with its optimal temperature regulation - keeping you warm when it`s cold and cooling you down when it`s hot.

Merino wool is self-cleaning and does not absorb sweat odor. And it can absorb up to 35% of its own weight in liquid without feeling wet.

Also check out our extra warm Women`s Merino 220 LS.
Heats when it`s cold and cools when it`s hot
Self-cleaning - doesn`t absorb sweat odor
Can absorb water without feeling wet
Model: 0213
Details and materials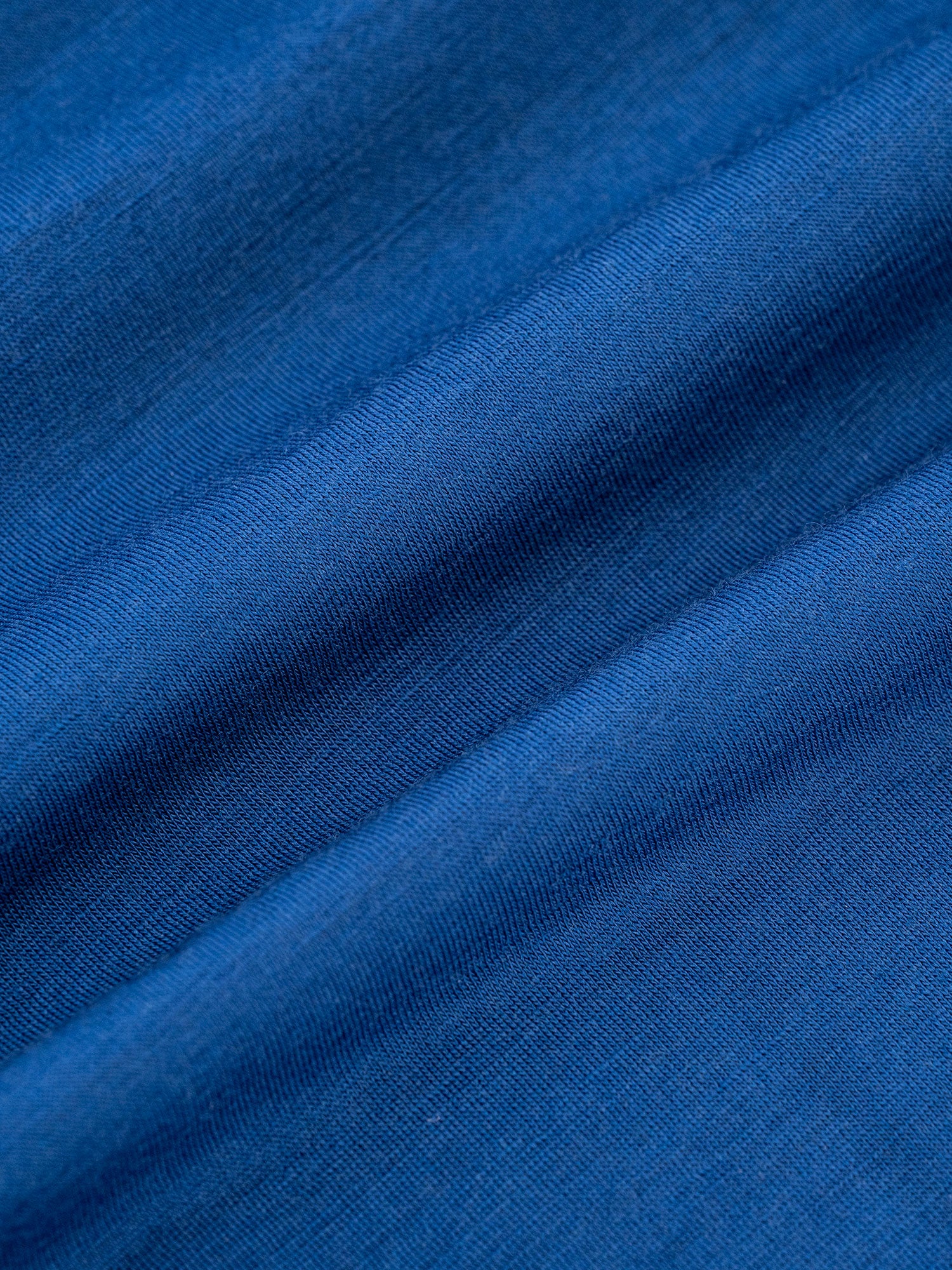 Soft and comfortable Ultrafine 17.5 micron 100% merino wool
TEC certified (Total Easy Care) - machine washable
Lightweight (150 grams/m2) - ensures a wide temperature range of use
High comfort in all weather conditions
Insulates against cold when it`s cold and against heat when it`s hot
Fusion Powerlock: locked seams on stitching
Fabric produced in Denmark
Made in Fusion`s own sewing room in Lithuania
STANDARD 100 by OEKO-TEX® certified product - free of harmful substances
Material: 100% Merino wool, 150 grams/m2
Inventory status in store
Gut für alles
Super angenehmer und leichter Merinopullover, der gut sitzt und nicht kratzt. Fing damit an, den Pullover unter einem Blazer und mit einer Jeans zu tragen. Heute nutze ich den Pullover hauptsächlich zum Laufen, aber auch beim Wandern gehört er regelmäßig zum Gepäck.
Super angenehm zu
Super angenehm zu tragen sowohl beim Laufen (sowohl im Winter als auch im Sommer), beim Krafttraining, beim Spinning und als Relax-Shirt. Gute Passform und gute Qualität. Auch wenn das Shirt durchgschwitzt ist, hält es den Körper warm und trocknet schnell! Der einzige Nachteil vom Shirt ist, dass es beim Training immer die erste Wahl ist und daher nie sauber ist.
Ein sehr angenehmer Wollpullover zum Training und zur Entspannung
Es war von Anfang an mein Lieblingsshirt. Hatte 2 in verschiedenen Farben gekauft und beide behalten, da sie zu gut waren um sie zurückzugeben. Sehr angenehme, dünne Wolle, die nicht kratzt. Kühlt und heizt gleichzeitig. Das ganze Jahr über unverzichtbar.
Passt gut, kratzt nicht
Ich habe das Shirt 6 Wochen mit im Wanderurlaub gehabt und es war ohne Zweifel mein Lieblings-Langarm-T-Shirt zum Wandern. Es kratzt nicht, sitzt schön und ist dünn genug, um es auch an wärmeren Tagen zu tragen.
Mega schöner und leichter Pullover
Ich liebe dieses Trikot, das zu meinem Lieblings-Lauftrikot geworden ist. Ich will noch einen als gemütlichen Pullover 😀
Free shipping over €100 to EU countries
Free delivery to all EU countries (order from €100.00)

Orders made before 13.00 /01.00pm during workdays, will be shipped that same day (Doorstep delivery during workdays only)
We are shipping to all countries within EU.
Free delivery to all EU countries (order from €100.00)

Orders made before 13.00 /01.00pm during workdays, will be shipped that same day (Doorstep delivery during workdays only)
We are shipping to all countries within EU.
Easy returns and exchanges
You can return or exchange your garment within 30 days. It's important that you register your return before sending back the product.
At FUSION, we have our own return portal so that you can easily exchange and return your clothing online. If you use our enclosed return label, the shipping fee is 10EUR, and you will receive a tracking number so that you can always track your package.
You can read our guide below and when you're ready to exchange or return your product, simply click on the button.
Provide your order number and email address that was used during the purchase - the order number is indicated on the delivery note in the package B2C_INT[xxxxx].
Select the product you want to exchange or return. You can either exchange for a different size or a new color of the same model or get a refund on the card used for purchase.
If you want to return your package, you have two options:
You can attach the enclosed return label and drop it off at a DPD parcel shop. We will deduct 10EUR for the return shipping with DPD.
You can arrange the return shipping of your package yourself. In this case, it's important that you send the package with a tracking service (if the package is sent as a letter and gets lost, you assume the risk yourself).
IMPORTANT! It must be sent to FUSION, Lansen 8, 9230 Svenstrup (we do not pick up returns from parcel boxes).
If you opened the package properly the first time, we have attached a resealable function to the bag so that you can reuse the original bag for your return. Don't forget to include the order number in the package. We will process your return as soon as we receive your package.