IRONMAN World Championship 2023 (Nice, France)
Sam Laidlow wins IRONMAN World Championship
The youngest IRONMAN WORLD CHAMP ever. Not letting anyone near him this time, the 24-year-old Sam Laidlow improves on his second place from last year to become the youngest winner ever of the event.
Completing the podium and making it 2 out of 3 for FUSION athletes, Magnus Ditlev rode hard and well to secure 3th place.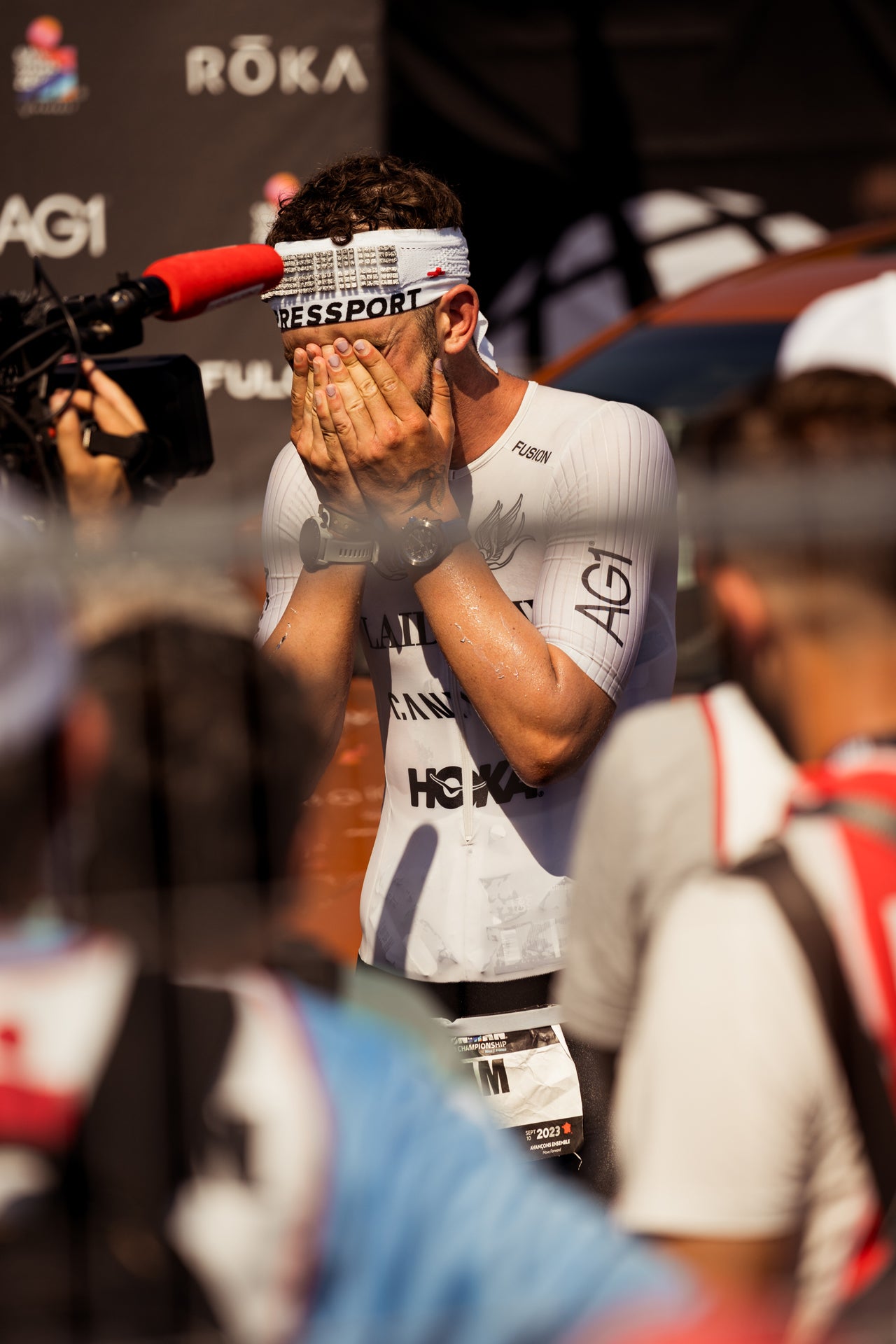 The youngest World Champion in Ironman history
Clocking in at 8.06.22 ⏳ almost leading "wire to wire", Sam became the youngest World Champion in Ironman history!

The winning recipe was an exact copy of his tremendous power-ride 🚀in Kona 2022. He quickly build a lead with local hero Clement Mignon 🇫🇷, but soon found himself alone n front, "chasing the helicopter" 🚁. Leading by almost 6 min at T2, the win was never in jeopardy, as everybody seemed to be "fried" ☀️🥵 from the tough ride!

Despite his 2nd place in Kona last year, his +20 years living in the Pyrenees 🚵🏼and excellent track-record on tough courses, nobody had Sam Laidlow as their pre-race favorite🤷🏼‍♂️! In hindsight, it's quite remarkable how he managed to fly under the radar two years in a row 🥳🤌🏻🇫🇷🥇
Ditlev's 3rd place was the best Danish IM WC result in 16 years
"Choppy" conditions put Magnus a bit further back than he might have hoped for, but on the bike he was back "on par" with his normal powerfull self. He made up 17 positions by hammering 🔨through the field and got off in T2,
20 sec behind descend📉specialist
Rudy Von Berg.

Magnus looked very cool, calm and collected during the marathon, where he spend almost 30 km in 2nd position. Unfortunatly there was not enough fuel in the tank 😮‍💨 to keep up with Patrick Lange on the closing part of the run.
Magnus however, can be super proud of his season, which include a World record win in Roth, and podiums in Nice and PTO European Open 🥳👏🏼👏🏼
Laidlow-Show at Ironman World Championship Nice
Not a single expert had Sam Laidlow as pre-race favorite, despite his 2nd-place finish in Kona last year. Injury and health-issues kept him from competing at the PTO races and (exactly like in 2022), he didn't have any major wins going into the big showdown.
Now, he's the youngest champion in history after yet another power-performance when it mattered the most!
Learn how it all went down in Nice in the full article.
Explore the suits
The TEMPO! ® Suit
Results speak louder than words.
Securing two podium spots at IRONMAN World Championship in Nice, the TEMPO!® Suit once again proved itself.
First a new world-record at DATEV Challenge Roth 2023 with Magnus Ditlev – now an IRONMAN WORLD CHAMP with Sam Laidlow.
Magnus Ditlev – 3rd place
Robert Wilkowiecki – 9th place
Discover Triathlon Collection